Vacation Choir School at St John's
20-24 June, 2022

St John's music ministries will sponsor Vacation Choir School from 20 June to 24 June, 2022, from 9am-noon each day. Children age Kindergarten through sixth grade are invited to a fun-filled, interactive week which, in addition to learning fundamentals of singing, will include arts and crafts and introductions to musical instruments. Vacation Choir School aims to teach the fundamentals of music and singing while incorporating scripture and Bible stories, all while inculcating an appreciation for Christian devotion and piety.
Learning music history in an engaging way is a core component of this week, and we will study the life and music of one of the great composers each day. Children will learn about instruments of the orchestra from guest players and will engage in creative activities as they explore these instruments. We will take an up-close look at the pipe organ, harpsichord, and piano. St John's has a set of choir chimes which we will use to form a little bell choir. We will spend time learning some of the great hymns of the Christian faith, as well as a more elaborate and elegant anthem or two, which we will showcase during the 10.30 service on Sunday, 26 June.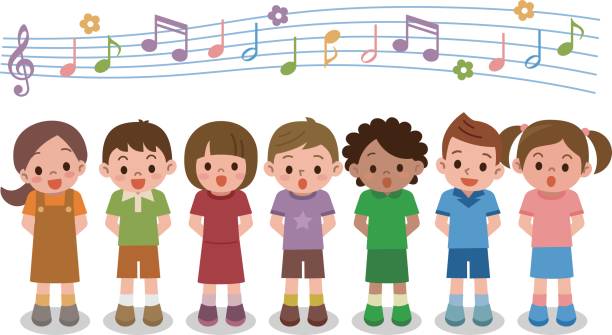 Vacation Choir School allows children to learn thoroughly and fully matters about music at a slower pace than, say, regular children's choir rehearsals during the year, and allows church members to invite friends and neighbors to this fun week. Registration, which is limited to 25 children, is $30 and will include snacks. To register, email Benjamin Kolodziej: bkolodziej@stjohnsepiscopal.org. Deadline to register is Monday, 6 June.